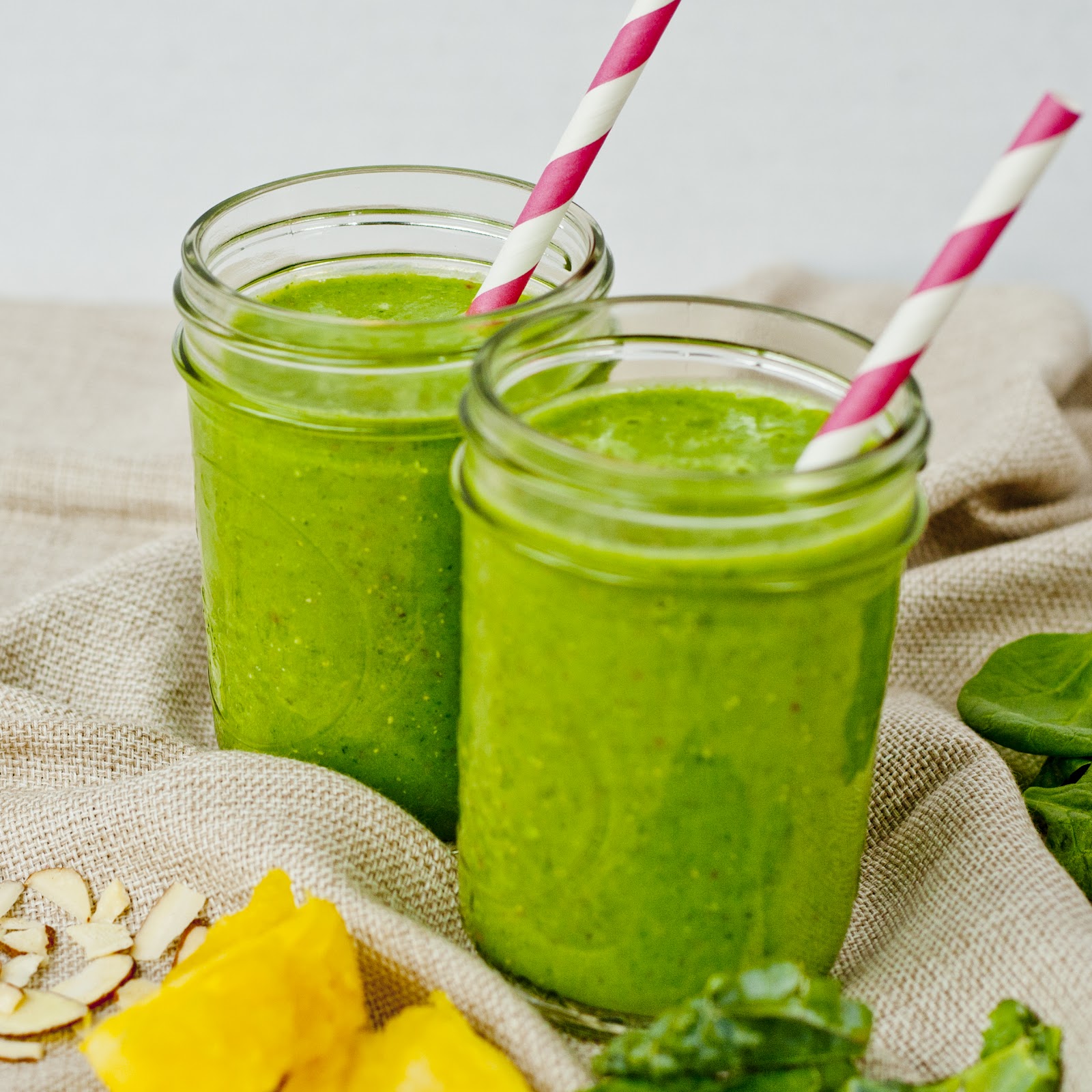 As originally posted November 2011.
I'm going to go out on a limb and say  that by this point in your life, you've probably read enough about how to use leftover turkey. So rather than add yet another tired idea to that list, I'm instead offering a recipe to get you back on track after your Thanksgiving feast. I hope you enjoyed every bite of it, including the late night cold turkey sandwich, but tomorrow is another day! And I'd like you to start it feeling energized and alive, instead of sluggish and weighed down. If you're ready to lighten up after Thanksgiving's heavier fare, this green smoothie is for you.
Just a quick whir in the blender transforms these fruits and greens into a refreshing drink that will get your Black Friday off to a healthy start so you'll have plenty of energy to hit the stores in earnest. Happy shopping!
PS – You may want to keep these ingredients on hand for any other "recovery" mornings in the weeks ahead!
Back-on-Track Smoothie
adapted from Real Simple
makes 1 serving
Ingredients:
3/4 cup chopped kale, ribs and stems removed (or 1 cup of fresh spinach leaves)
1 stalk of celery, chopped
1/2 banana
1/2 cup apple juice
1/2 cup crushed ice
1 tablespoon fresh lemon juice
Directions:
1. Place all of the ingredients in a blender and blend till really smooth. Drink up!