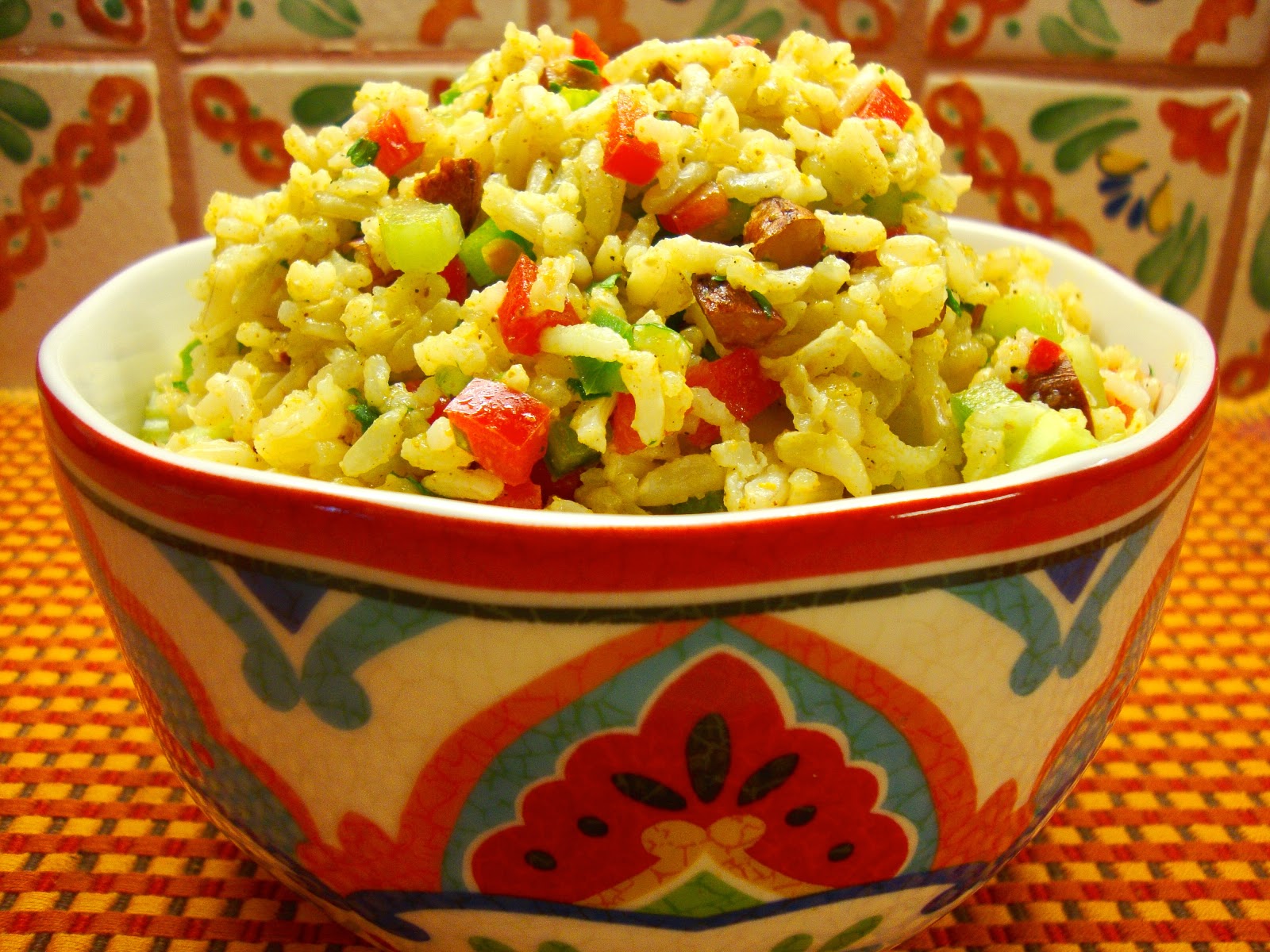 If you want a SUPER healthy side dish to take to Thanksgiving this year, this is what you're making. Vegan. Fat Free. High Fiber. Gluten Free. Nothing but flavor going on here. And if you DON'T want to take this to Thanksgiving, may I suggest serving it the day before or after to balance the rich and delicious meal you're sure to enjoy that day? It's all about balance, so while I'd never suggest you forego your holiday favorites, I like to think about bookending the big meal with some days of lighter, healthier fare. Get this one into the queue…
Curried Rice Salad

Yields 4 servings
Ingredients:
2 cups brown basmati rice
Zest and juice of 2 limes
1/4 cup rice vinegar
1/4 cup brown rice syrup
1/2 cup dried currants
6 green onions (white and green parts) finely chopped
1/2 small red onion, peeled and minced
1 jalepeno pepper peeled and minced (for less heat remove the seeds)
1 tablespoon curry powder
1/4 cup chopped cilantro
Salt and freshly ground black pepper to taste
Directions
1. Rinse the rice under cold water and drain. Add it to a pot with 4 cups cold water. Bring it to a boil over high heat, reduce the heat to medium, and cook, covered, for 45 to 50 minutes, or until the rice is tender.
2. While the rice is cooking, combine the lime zest and juice,  rice vinegar, brown rice syrup, currants, green onions, red onion, jalapeno pepper, curry powder, cilantro, salt, and pepper in a large bowl and mix well.
3. When the rice is finished cooking, allow to cool and then add the rice to the bowl and mix well. Chill and serve cold.