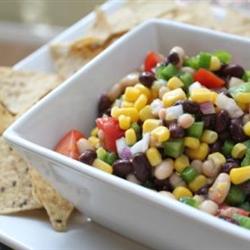 This morning in my monthly Fox19 segment I shared ideas for healthy Superbowl treats! We had a lively discussion among the producers and crew about the things on my display table. (Off camera, we even got the morning show producer to try two foods he'd never had before – hummus and raw peppers!) Love it.   Here's the clip if you'd rather watch than read. (Note you will not be able to view on a mobile device.) Otherwise…on to the tips!
The simplest way to healthy-up your Superbowl snack table is to reduce the amount of or make substitutions for the highest fat or sugar ingredients. I shared several examples today:
1) Halve the cheese – most recipes go way overboard on the amount of cheese they include. One easy approach is to use half of whatever the recipe says – unless it's already  a lightened up recipe!
2) Use nonfat Greek yogurt instead of sour cream in dips – it's almost indistinguishable once you add the flavorings and this swap turns the dip into a health food!
3) Substitute veggie crumbles for ground beef in chili or Sloppy Joes. You're not really tasting the beef in chili- you're tasting the tomatoes and spices and beans….so get the texture and protein of ground beef without the fat this way. (You can find veggie crumbles in the refrigerated organic section of the grocery store near the tofu.)
4) Use vegetables instead of chips as dippers for hummus, guacamole, or other dips. I used red, yellow, and green pepper rings with hummus  on the set today.
5) Substitute stevia for sugar in dressings and marinades. That's exactly what I did in the bean salsa I made during the segment. I'm including the recipe here so you can make it for your own Superbowl party this weekend!
Superbowl Bean Salsa (aka Texas Caviar)
serves: many
Ingredients:
1 can black eyed peas
1 can pinto OR hot chili beans
1 can black beans
1 can garbanzo beans
1 16 oz bag of frozen corn
1 small jar chopped pimento
1 medium Vidalia onion, diced small
1 c. diced red, green or yellow peppers
4-6 finely diced jalapeno peppers (seeds removed)
3 Tbsp. chopped cilantro
Dressing Ingredients:
1 tsp. salt
1/2 tsp. pepper
1 Tbsp. water
3/4 c. apple cider vinegar
1/2 c. canola oil
2 Tbsp. Truvia sweetener
Baked tortilla chips or other chips of your choice
Directions:
Drain and rinse the first four ingredients in a colander or strainer. Transfer to a large bowl and add next 6 ingredients. Set aside.
In a saucepan, bring the dressing ingredients to a boil and cook for 3 minutes. Pour over beans and vegetables and stir to coat. Let cool in the refrigerator for at least 2 hours (up to 24). Drain most liquid before serving with chips.