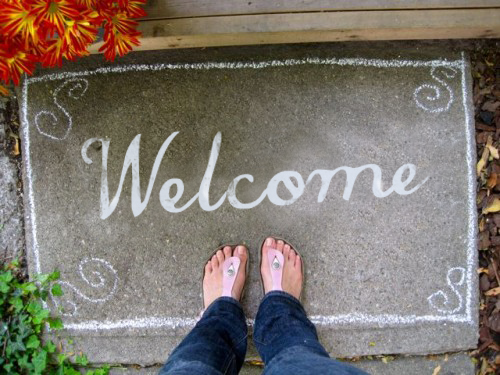 This Memorial Day weekend as we honor the men and women who died in service to our country, we'll also mark the unofficial kickoff to summer.
My team and I invested some time this spring thinking about how we could better support you through the upcoming season of summer entertaining, and today I'm pleased to introduce The Nourish Weekender!
The Weekender is a package that includes 3-4 meals (breakfast, lunch or dinner) that we'll prepare before your guests arrive so you can pull them out during the weekend to serve at your leisure. It's home cooked food with no fuss, and we think it's the perfect solution whether you are hosting your in- laws, your brother and his family, or your college roommate and hers.
I hope this new option will make easier for you to relax and enjoy your weekend guests; after all, visiting with you is the whole reason they are there!
Beyond any food related worries, sometimes getting the house ready can also be daunting. Yet when you arrive as a guest at the home of someone who's taken extra care to prepare for your arrival, it's such a delight!
I still remember spending the night at my Aunt Linda's home as a child and finding a basket of hotel-sized amenities waiting for me in the guest bathroom. I was literally like a kid in candy store sampling each lotion and treat. If you look in my guest bath today you'll find a similar basket ready for guests and I hope it brings them a similar moment of delight.
I remember staying at my dear friend Rhonda's and noticing special touches like a hotel-style folding rack to hold my suitcase, an extra hair dryer in the drawer, and a stack of magazines she knew I'd love waiting on the nightstand.
My friend Angie set up a coffee station for me in her kitchen with a pretty mug and spoon, so with the push of a button I could start my day on my own timing.
And my mother is the grande-dame of hospitality, sparing no effort or expense to make sure her guests have all their favorites at their fingertips during a stay with her and my dad. Absolutely everyone I know loves spending a weekend with them in the country retreat they call home.
If you're hosting guests this summer, I've compiled a few articles for you that will help you add some special touches to your home that are sure to be noticed and appreciated.
Happy hosting!