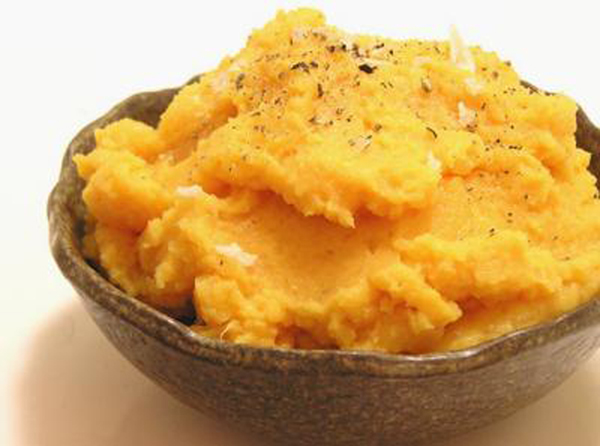 While it's nearly time for all things pumpkin, that's one flavor I traditionally reserve for October and November. In September, I'm more of an apple girl, with a strong belief in the verse, "to everything there is a season." (Sorry, earlybird PSL fans!)
That said, with the crisp evenings and cool mornings we've had here lately, it's feeling more like October, so in addition to pumpkin, I've started dreaming about sweet potatoes. I know, dream big, right? This rendition has a few extra special touches like pure maple syrup and freshly squeezed orange juice with a little ground cinnamon and fresh ginger – all of which combine to make it nearly dessert-worthy. See what you think!
Mashed Maple Orange Sweet Potatoes
Ingredients:
3 medium sweet potatoes (about 2 pounds), peeled and cut into 2-inch cubes
2 tablespoons unsalted butter
1 1/2 tablespoons pure maple syrup
3 tablespoons freshly squeezed orange juice
1/4 teaspoon ground cinnamon
1 teaspoon fresh ginger, peeled and grated
Milk, as needed to achieve desired consistency
Salt and pepper to taste
Directions:
1.  Place potatoes in a small pot filled halfway with water.  Bring the water to a boil over high heat.  Reduce heat to low and simmer until potatoes are easily pierced with the tip of a knife, then drain well.
2.  Transfer drained potatoes to large bowl and mash with a potato masher or whip with a hand mixer, then add the remaining ingredients and mix till blended. (I find I sometimes I need a little milk to get to the desired consistency.)
3.  Season to taste with salt and pepper.