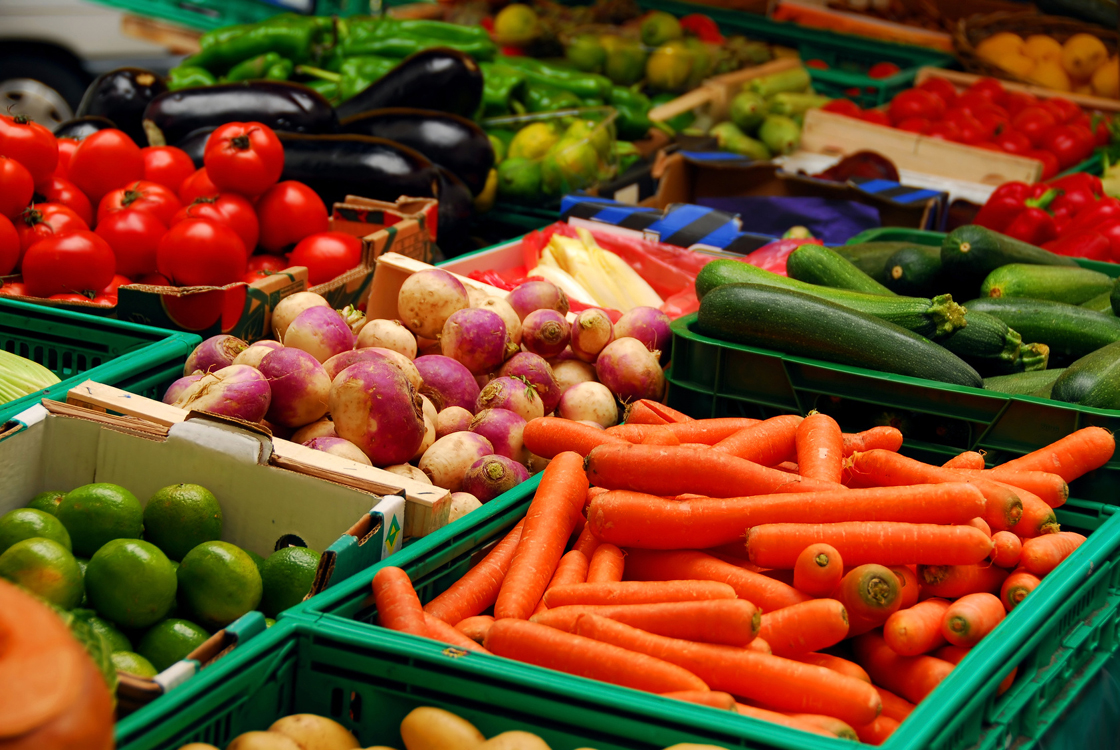 I can't say that a sweet potato is the first thing that comes to mind when someone says "summer vegetable," but after the first bite you won't care in which season those orange beauties belong, you'll just be glad they're on your plate! This dish would be every bit as good in a grill basket as it is in the oven so if it's simply too hot to think about heating anything in your kitchen to 500 degrees, don't say I didn't give you an option! These vegetables can be prepared in advance and stored in the fridge until you're ready to cook them so they're a great option for a busy weeknight (get them prepped the night before) paired with some grilled fish, or chicken, or even a steak. With this many veggies on your plate, you could even skip the salad if you were so inclined. Try this – let us know what you think!
Herb Roasted Summer Vegetables
Serves: 6
Ingredients:
2 pounds medium-size sweet potatoes, peeled
1 red bell pepper, cut into 1″ wedges
1 yellow bell pepper, cut into 1″ wedges
1 red onion, cut into 1″ wedges
1/2 pound thick asparagus spears, cut into 1″ lengths
8 cloves garlic, coarsly chopped
1 tablespoon fresh rosemary, minced
2 tablespoons fresh thyme, minced
2 tablespoons olive oil
1/4 teaspoon kosher salt
Directions:
1. Preheat oven to 500 degrees.
2. Cut sweet potatoes in half lengthwise and then cut into 1/2″ slices.
3. In a large bowl combine potatoes, bell peppers, onion, and asparagus. Toss with garlic, rosemary, thyme, and oil.
4. Pour vegetables onto a rimmed baking sheet (use two if it is too crowded). Sprinkle with salt.
5. Bake vegetables for 10 minutes in the center of the oven. Reduce heat to 400 degrees and bake 10 minutes longer, or until potatoes are tender.