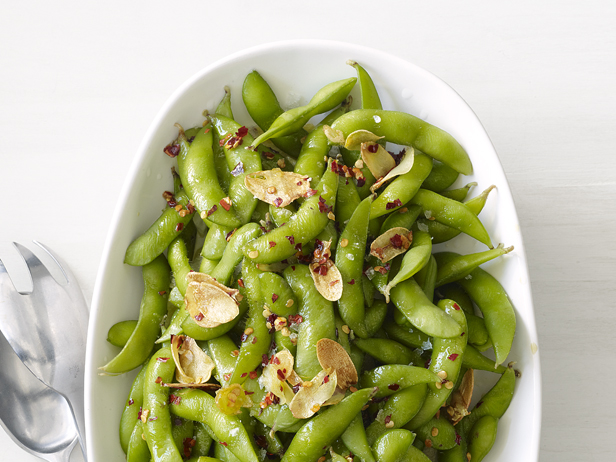 My homage to March Madness continues with another snack idea.  Time to upgrade your standard fare to something a little healthier and more interesting while you're glued to the TV  wondering if you'll be a billion dollars richer come April thanks to Warren B.
Win or lose, at least you'll be well fed!
Spicy Garlic Edamame
Serves: 4
Ingredients:
1 lb. frozen edamame (in the pods)
1 Tbsp. olive oil
¼ tsp. red pepper flakes
2 minced garlic cloves
lime juice
salt
Directions:
1. Boil edamame pods till tender (about 5 minutes). Drain well on paper towels.
2. In a skillet, heat the olive oil and red pepper flakes over medium heat.
3. Add the edamame and toss in the oil till crispy on the edges. Remove from heat and add garlic; swirl till fragrant. Add a dash or two of lime juice, and a pinch of salt.
4. Serve warm as a snack or a side dish.