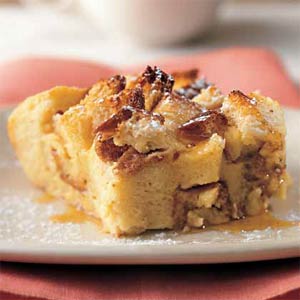 Christmas morning is one of those incredible events in which the excitement can't be contained and thus  bubbles over to the surrounding hours of Christmas Eve and Christmas Day with effervescent glee. With anticipation at its peak and children waking at ungodly hours of the morning, the least I can do is provide a few suggestions for getting your day off to a smooth start breakfast-wise. In our  house, I've settled into a few routines to keep things on track so I can focus on those exuberant smiles and sparkling eyes as gifts are joyously unwrapped. Here goes.
1 – Christmas Eve is your moment. Once the cookies have been set out for Santa and the carrots chopped for the reindeer (you didn't think they ate them WHOLE, did you?), turn your attention to setting the stage for Christmas morning.
Set up the coffeepot so it will brew at the push of a button when you awake. Set the table with Christmas dishes and napkins. Cut up a bowl of fruit and put it in the fridge along with glasses of juice. You want to be MINUTES away from a set breakfast table when you are ready to eat.
2 – Try a make-ahead breakfast casserole that you simply pop in the oven on Christmas morning. There are hundreds of good ones out there. I'm including a French Toast Casserole here that I've adapted from an old Cooking Light recipe. If you'd prefer something savory, try an egg casserole instead.The key is to pick one you can make the night before so you're not scrambling eggs and cutting melon while everyone else is playing with the new iPad!
3 – Be flexible on the timing. Breakfast is clearly not the top priority on Christmas morning, so stay flexible about when you actually sit down to eat. When it's finally time, you'll be able to enjoy it with everyone else thanks to the prep work you did in advance!
Wishing you and yours a very merry Christmas morning!
Christmas Morning French Toast Casserole
serves 12
adapted from Cooking Light
Ingredients:
10 cups (1-inch) cubed sturdy white bread (I like Pepperidge Farm Hearty White for this)
1 (8 oz.) block neufchatel cheese (reduced fat cream cheese)
8 large eggs
1.5  cups skim or 2% milk
2/3 cup half-and-half
1/2 cup pure maple syrup (BIG flavor difference vs. artificial maple syrup)
1/2 teaspoon vanilla extract
1/2 c. chopped pecans (optional)
2 tablespoons powdered sugar (optional)
Directions:
1. Place bread cubes in a lightly greased 9X13 inch baking dish. With a mixer, beat cream cheese at medium speed until smooth. Add eggs, 1 at a time.. Add milk, half-and-half, 1/2 cup maple syrup, and vanilla, and mix until smooth. Pour cream cheese mixture over bread; cover and refrigerate overnight.
2. Preheat oven to 375°. Remove casserole from refrigerator and let stand at room temperature for 30 minutes. Top with chopped pecans if desired.
3. Bake at 375° for 50 minutes or until set. Sprinkle the souffle with sifted powdered sugar if desired.