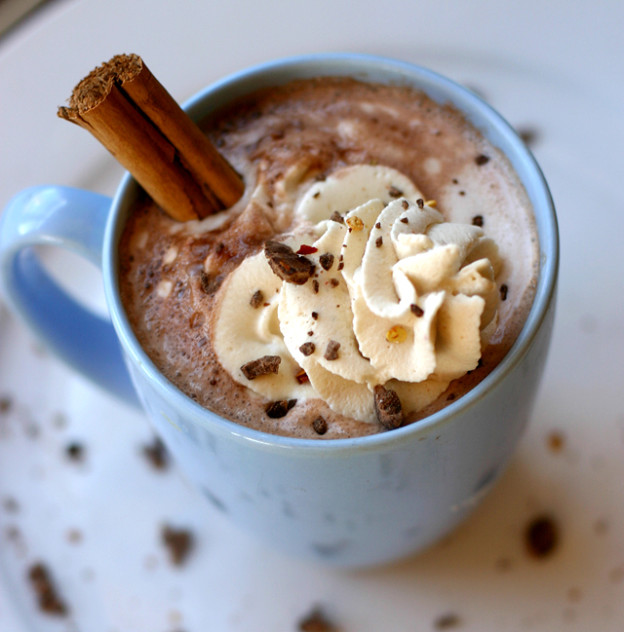 If your children are anything like mine, the minute the weather gets frosty, they're ready for steaming mugs of hot cocoa! Truth be told, I love this little wintertime ritual as much as they do, but I don't feel great about the ingredient list in most hot cocoa mixes. It's so easy to make a more natural version as a special treat – and here's how! I've indicated that whipped cream is optional, but if you ask me what I really think, it's absolutely mandatory.
Hot Cocoa
makes 1 serving
Ingredients:
1 cup 2% reduced fat milk
1 1/2 tablespoons unsweetened cocoa
1 teaspoon stevia
1/8 teaspoon vanilla extract
light whipped cream (optional)
dash of cocoa powder (optional)
Directions:
1. Over medium heat in a small saucepan, combine the milk, cocoa, stevia, and vanilla. Mix together and heat, stirring until hot.
2. Pour into mug and top with whipped cream and cocoa powder, if desired.