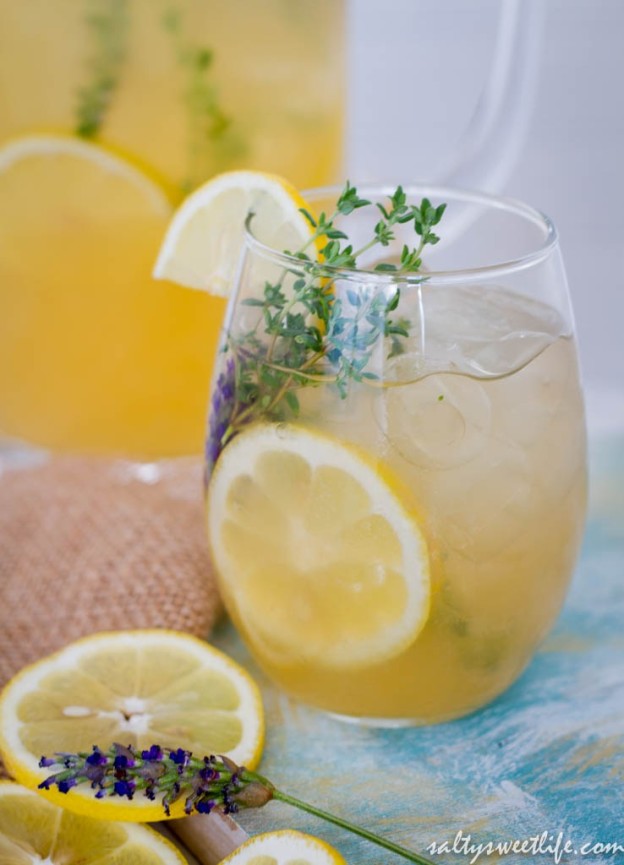 This month, we've welcomed a summer intern to our team! Gwen Barron is a soon-to-be
Registered Dietician who is lending her talents to Nourish and learning a thing or two
along the way. She's going to be guest blogging this month and here's her first submission!
Guest post – by Gwen Barron
The first day of summer is quickly approaching – only eight more days to go! Our taste
buds are anxiously awaiting the lighter fare we crave when the temperature rises.
Immediately, my mind is flooded with memories of the fresh fruit and seafood I ate on
vacation in Cabo San Lucas last summer. My sister and I spent a week in the sun and sand
indulging in mouth-watering ceviche, fresh produce and tropical drinks perfectly adorned
with paper umbrellas.
Although we will not be vacationing together this summer, we are in luck because
Cincinnati was just ranked third in the Top 20 Cities for a Staycation by WalletHub.com in this article!
Even with a view of the Cincinnati skyline instead of a sunset in Mexico, we can still take
a mini-vacation in our minds via festive foods, like these fish tacos (yum!) and refreshing
beverages like this Vodka-Thyme Lemonade or Virgin Banana Margarita!
So the question is… where will your dinner take you on vacation this summer?
Vodka-Thyme Lemonade
Adapted from Martha Stewart
Serves 8
2/3 cup + 3 extra tablespoons of Truvia (or other brand of stevia)
2 cups water
12 sprigs fresh thyme, plus more for garnish
4 cups freshly squeezed lemon juice, about 24 lemons
2 cups vodka
1. In a small saucepan, combine 2 cups water with stevia or Truvia and thyme; bring to
a boil over high heat, stirring occasionally, until the Stevia or Truvia has dissolved.
Remove from heat; let cool to room temperature.
2. Pour mixture through a fine sieve into a large glass measuring cup; discard thyme.
You should have 2 cups syrup. Cover with plastic; chill.
3. In a large serving pitcher, stir together lemon juice, vodka, chilled syrup; garnish
with thyme. Divide evenly among eight tumblers filled with ice; serve immediately.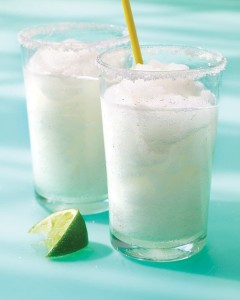 Virgin Banana Margaritas
Adapted from Martha Stewart
Serves 2
1/2 cup freshly squeezed lime juice
Lime wedges
Sanding sugar, for glasses
Ice cubes
3 bananas, peeled
1 tablespoon + 2 teaspoons Truvia or stevia
1⁄4 cup milk
1. To sugar-rim the glasses, rub a lime wedge around rim of glasses. Fill a saucer with
sanding sugar*. Dip goblet, upside down, into sugar.
2. Fill blender half full of ice cubes. Add lime juice, bananas, granulated sugar and milk;
blend. Taste for sweetness, adding more Stevia or Truvia if desired. Blend a few
seconds more; pour into sugar-rimmed glasses. Serve immediately.
*Combine lime zest and sanding sugar for an even more festive sugar-rim!